Today
I live in Bonney Lake Washington with my wife, Sue. We are both retired!. My son Daniel who is 39 and is currently working for a Toyota dealership as a Master Toyota tech. and living in Puyallup, WA.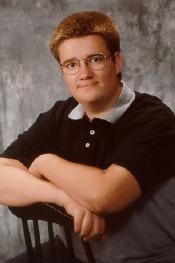 My son Daniel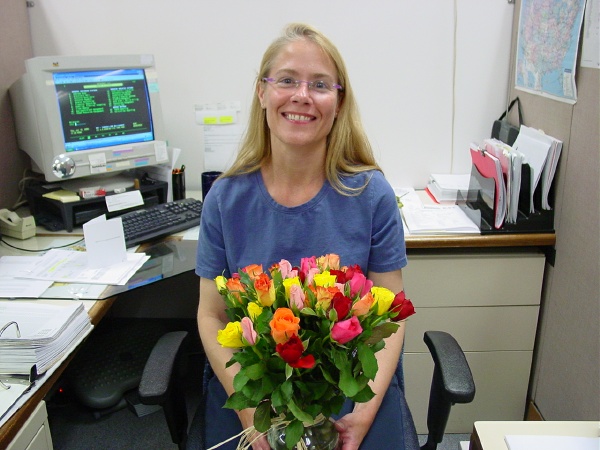 My wife, Sue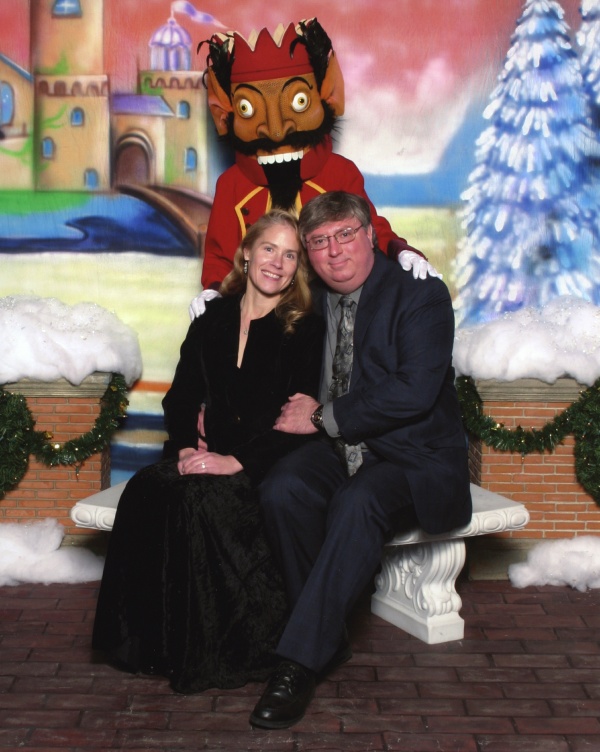 Sue and I at the Nutcracker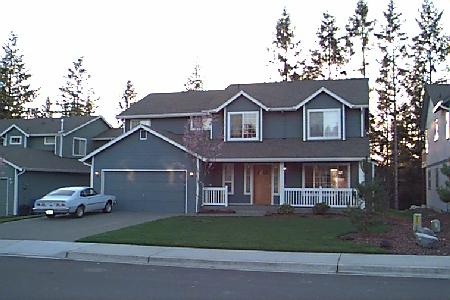 Our house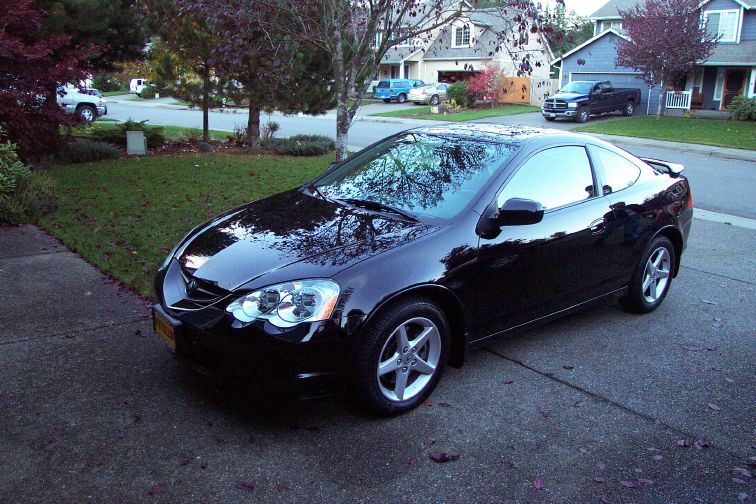 Daniel's new car. 2002 Acura RSX Type S

---
I have lots of different hobbies, which also means I have lots of toys. Here are a few of my favorites.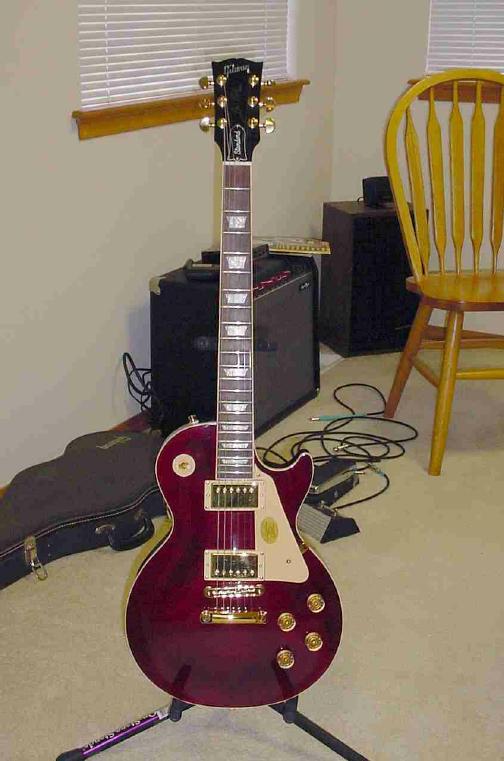 This is a brand new Gibson Les Paul Standard in Wine Red with gold hardware. The action was set up by Mike Lull Custom Guitars They did a fantastic job! And you can see my Fender Princeton Chorus amp in the background.

This is a 1974 Gibson SG I bought new in 74. I sold my car to buy this guitar. It has been my favorite for many years. Still in outstanding shape.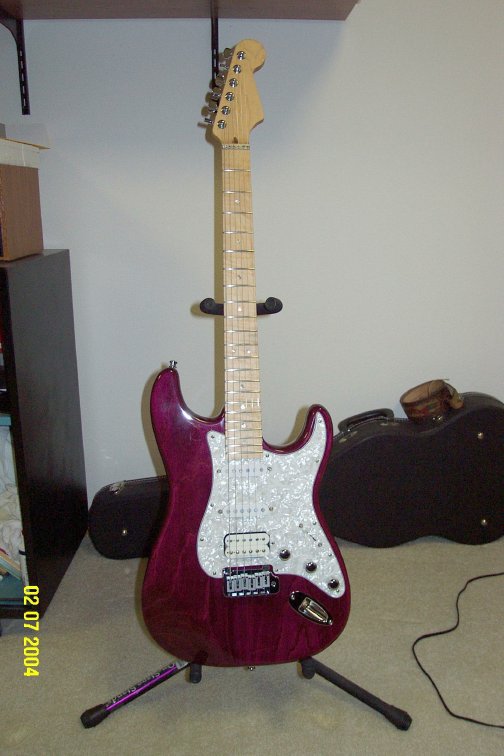 This is a home built Strat. I watched Ebay for months before I found a great body and neck for this project. I used a new Warmoth custom neck I picked up on Ebay at a great price. The body is ash and a translucent purple. Purple would not have been my first choice for a project guitar color, however when I saw the pictures of this body next to a white pearl pickguard, I had to have it. It was a good choice. The custom parts are...
- Warmoth Custom Neck
- LSR Roller Nut
- Lindy Fralin Blues Special neck and middle pickups
- Seymour Duncan Pearly Gates Plus bridge pickup
- Hipshot Tremolo
- Active electronics with mid-range boost switch and blender pot.
- Schaller Locking Tuners
Our two wheeled toys!
My toy, 2013 Harley Dyna Road Glide Custom. Lots of custom chrome and over 115 hp!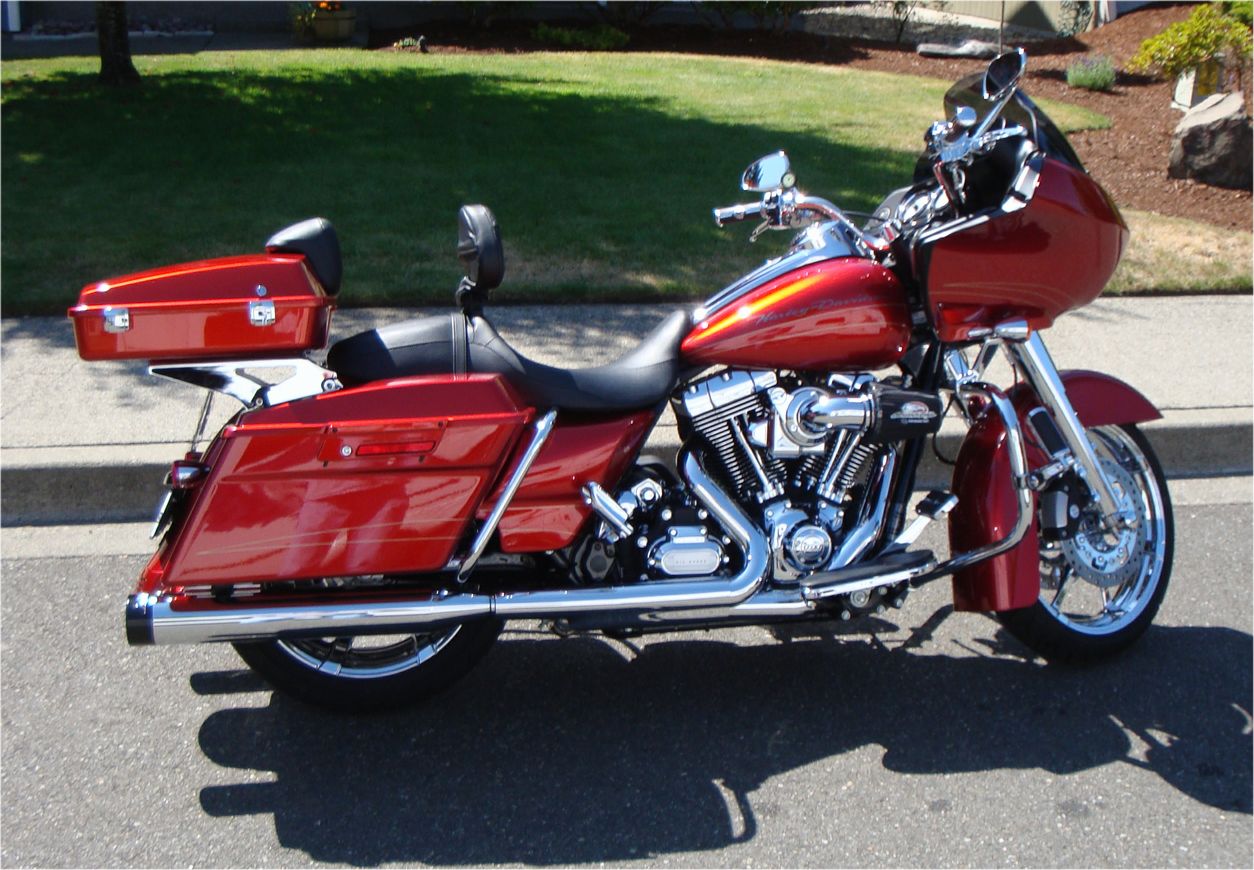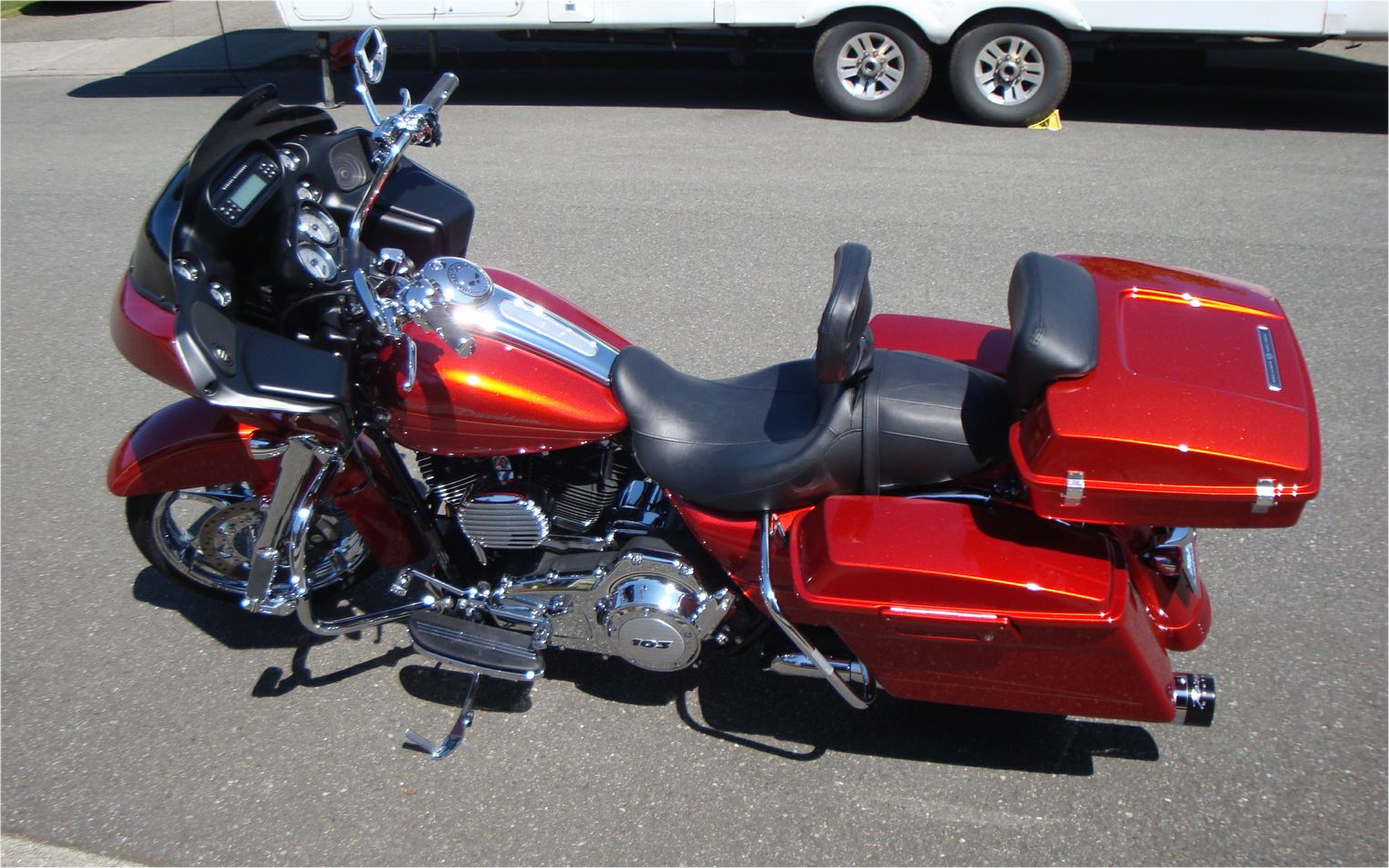 Click Here to return to my home page.